"Inspiring presentations that move and shake"
For years, Frank Rehme has been captivating audiences at numerous conferences and congresses, both domestically and internationally, with his expertise. The retail expert underlines essentials and outlines the necessary action approach with an absolute focus on feasibility.
Currently, his portfolio of presentations includes the following topics, which only represent a portion of the possibilities. Beyond these topics, Frank Rehme offers customized, industry-specific presentations on all aspects of the world of retail and innovation.
From Change of Mind to Change of Commerce: Successful Retail in a Changing Society
The shopper has developed into a professional. This speech shows how to inspire customers by the implementation of neuromarketing.
Neuropackaging or the increasing Meaning of Packaging
This speech explains how and why packaging in the saturated market will become more important as interface between consumer and product.
Aggressiveness 2025: Passion for Change!
This speech shows how important curiosity for future and technology is how digitization and globalisation, which are often considered negatively, have highly improved the living conditions in Germany.
Innovation between Hype, Mistakes and Practice
With more than 10 years operational responsibility in innovation Frank Rehme shows how ideas can be transformed into innovations – even in a large business environment.
Digitization between Buzzword Bingo and Real World
This speech illustrates the impact of digitization on business models in this field and consequences for industries that fail to act.
The Future City Langenfeld
This speech shows the flagship project in commerce and urban development for the next years. The Future City Langenfeld is model city for the innovative future of commerce and the adventure sphere inner city.
Download detailed information about the presentation topics.
Customers und Events (Selection)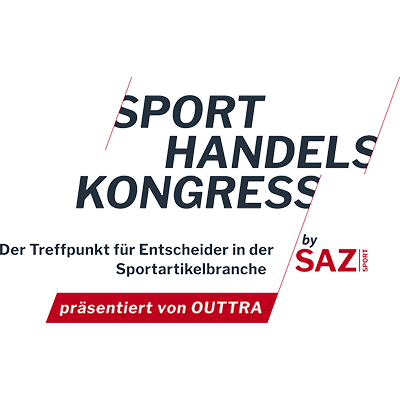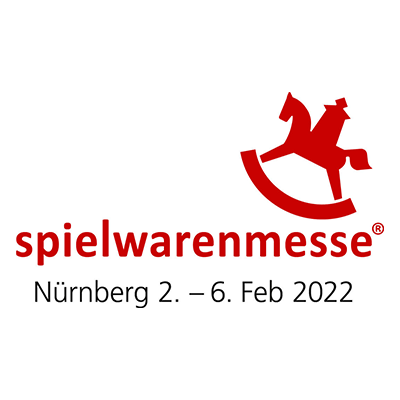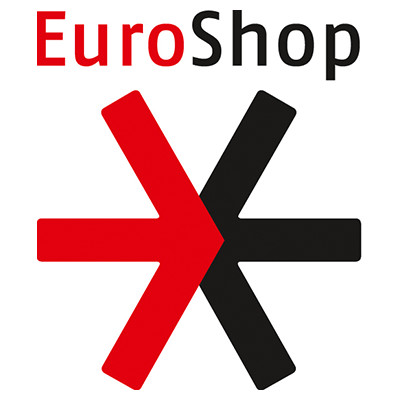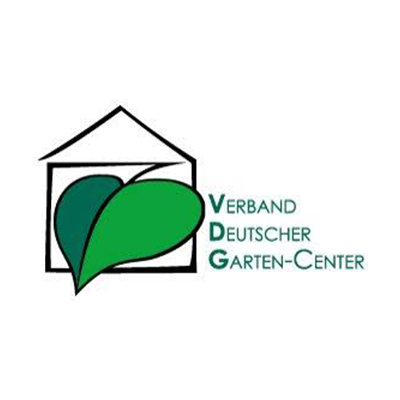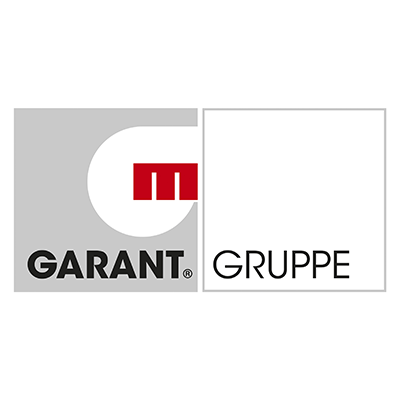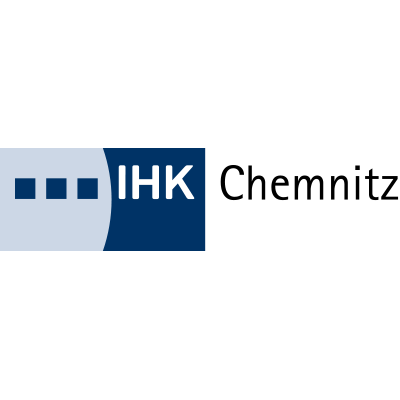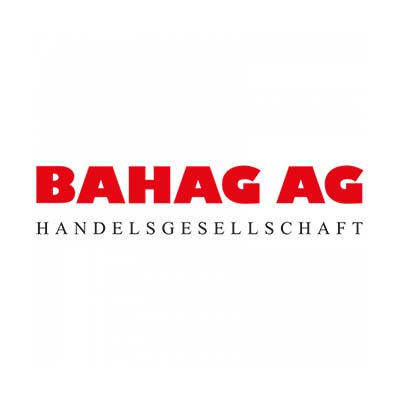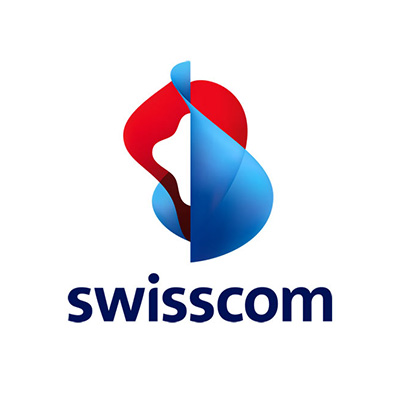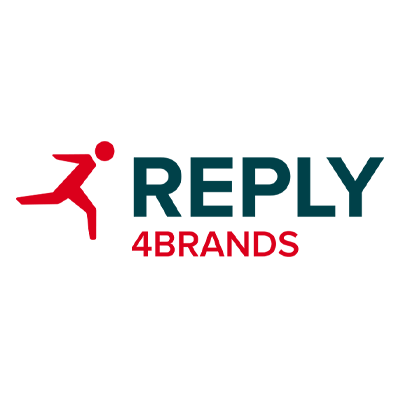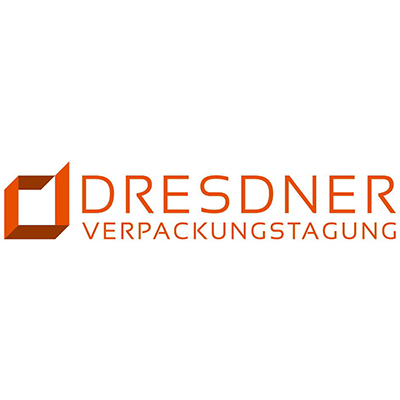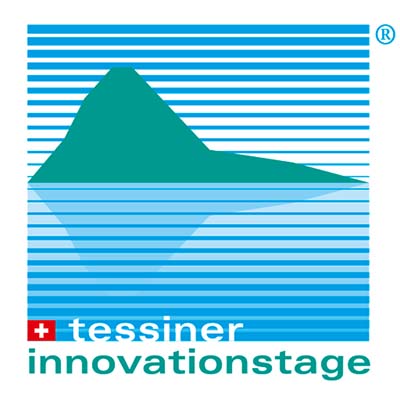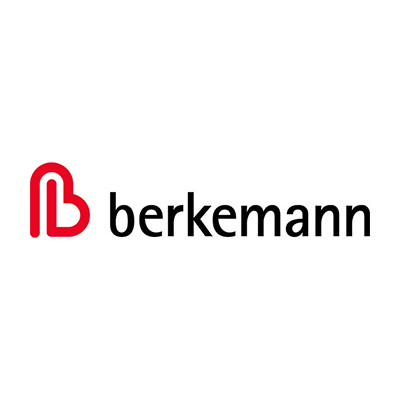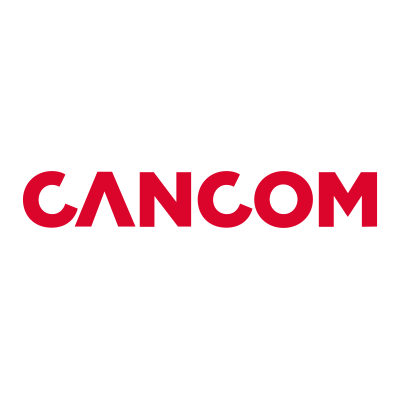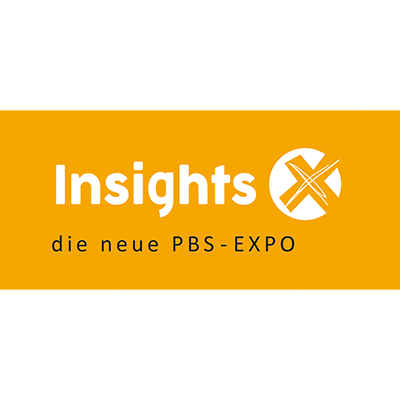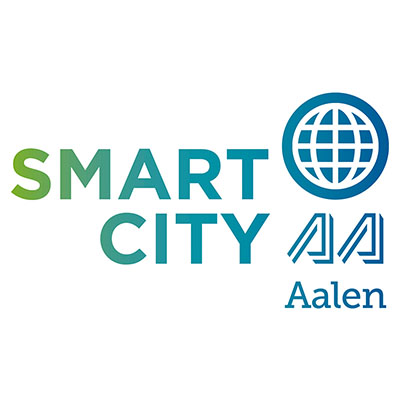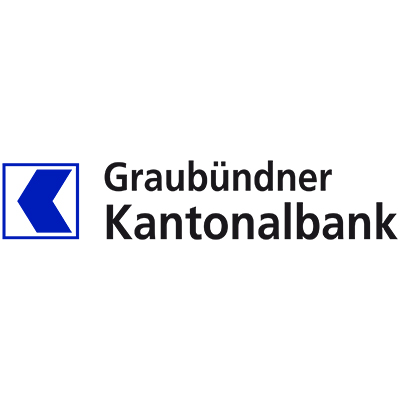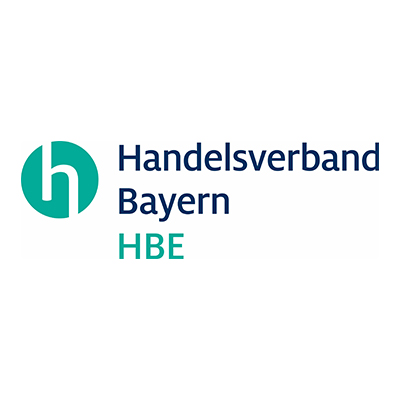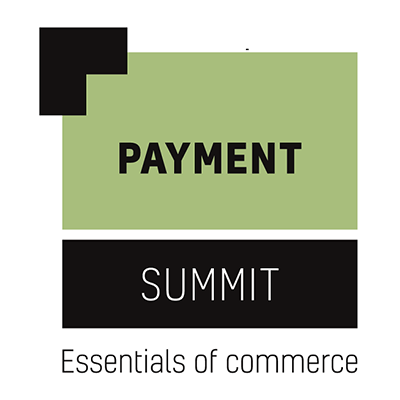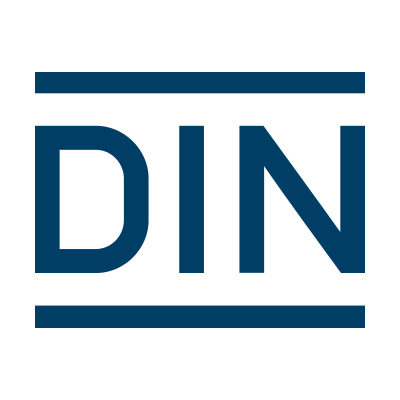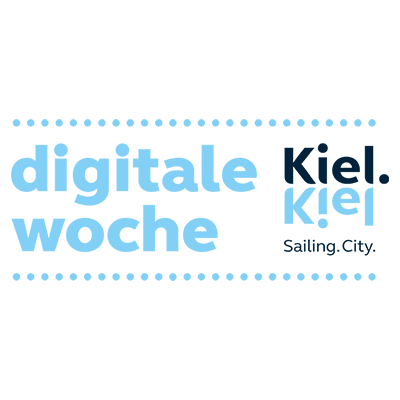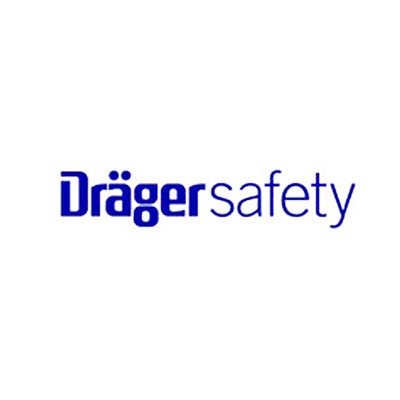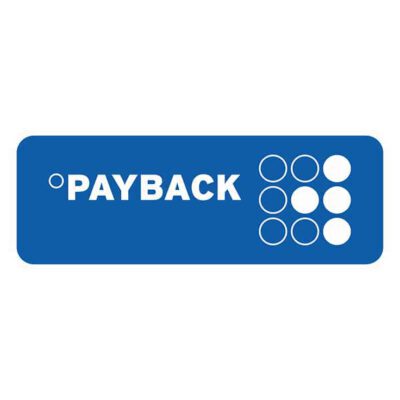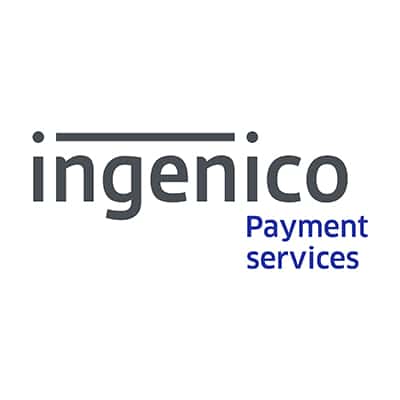 2023
| Month | Conference | City | Topic |
| --- | --- | --- | --- |
| Feb 27 | EuroShop 2023 - The World´s No. 1 Retail Trade Fair | Düsseldorf | Jetzt holen wir die Daten aus dem Garten |
| Mar 2 | EuroShop 2023 - The World´s No. 1 Retail Trade Fair | Düsseldorf | Wie findet Zukunft Stadt? Sozial. Digital. Funktional. |
| May 11 | PEAK - Der Mittelstandsgipfel 2023 | Berlin | Vom Sinneswandel zum Sinneshandel |
| May 11 | Retail Circle der Handelsblatt Media Group Solutions - Digitalisierung des Handels | online | Außer Spesen nichts gewesen? Warum Digitalisierungsprojekte im Handel (nicht) gelingen |
| May 16 | Veranstaltungsreihe Handeljetzt! - Sparkasse Hochrhein und Handelsverband Südbaden | online | KI im Mittelstand anhand eines Praxisbeispiels |
| May 30 | GAR-SPEZIAL: Zukunft der Innenstädte und Ortszentren | online | Wie bekommen wir das Leben zurück ins Zentrum? |
| Jun 6 | Digitale Sichtbarkeit im Handel - Seminar der IHK Chemnitz | online | Wer nicht sichtbar ist, verkauft nichts! - Grundlagen der Digitalen Sichtbarkeit |
| Jun 16 | 54. Verkaufsleiterseminar des FFI – Fachverband Faltschachtel-Industrie e.V. | Westerburg | Die Packaging Journey analog und digital: Wie Verpackung 2028 die Kunden aktiviert |
| Jun 20 | Generalversammlung der BÄKO Bremerhaven eG | Bremerhaven | Vom Sinneswandel zum Sinneshandel |
| Sep 26 | Sport Handelskongress – SAZsport | Berlin | Die Zukunft im Blick – Einkaufen, Arbeiten, Leben mit Blick auf 2033: Lust auf Veränderung! |
| Sep 27 | Branchentreffen des sächsichen Handels – Handelsverband Sachsen HVS | Dresden | KI-WEB3-NFT: Ist das wichtig oder kann das weg? |
| Oct 16 | ERFA-Forum der Garant-Gruppe | Heilbronn | Digitalisierung: Lernen von anderen Branchen |
2022
| Month | Conference | City | Topic |
| --- | --- | --- | --- |
| Feb 02 | Toy Business Forum | online | Vom Show-Room zum Wow-Room: Retail 2022 |
| Apr 9 | Tessiner Innovationstage | Ascona (CH) | Retail 2025: Hört endlich auf zu verkaufen! |
| Apr 27 | Webinar der IHK Siegen für Händler, Dienstleister und Gastronomen | online | Einführung in Instagram Live |
| May 04 | Internes Coaching der Dräger Safety AG & Co. KGaA | Bad Segeberg | Multi-Channel-Strukturen im Handel |
| May 11 | Strategie-Workshop der BAHAG AG | Mannheim | Der Sinneswandel zum Sinneshandel: Erfolgreich handeln in einer sich verändernden Gesellschaft |
| Sep 29 | Ausbildertag der Rundschau für den Lebensmittelhandel | Köln | Retail-Trends & Innovation |
| Oct 05 | PBS-Expo Insights-X // InsightsTalks 2022 | Nürnberg | Der Sinneswandel zum Sinneshandel |
| Oct 19 | Tag des Handels des Handelsverband Bayern e.V. (HBE) | München | Was stört, ist der hybride Kunde |
| Nov 10 | Universal Home Partner Meeting | Amsterdam | The Future of City Center Retail |
| Nov 19 | VSF Service GmbH // Jahreskongress | Leipzig | Kurzfristige Veränderungen, langfristige Trends und Gestaltungsoptionen im Handel |
| Nov 30 | 4Brands Reply // Jahresabschluss-Event | Bielefeld | Digitalisierung Next Gen - Jetzt holen wir die Daten aus dem Garten! |
2021
| Month | Conference | City | Topic |
| --- | --- | --- | --- |
| Mar 4 | Frühjahrssitzung des IHK-Handelsausschusses | online | "Schluss mit der Zettelwirtschaft - Was Händler bei der Umstellung auf digitale Backstore-Prozesse beachten sollten" |
| Mar 17 | Glory V-Square | online | "Der Fitness-Check für Agilität im Unternehmen" |
| Apr 8 | "Handel heute" - Veranstaltungsreihe der IHK Siegen | online | "Vom Onlineshop zum Online-Entertainment" |
| Apr 20 | Consumer Goods Digital Day | online | "Der Handel ist tot, es lebe der Handel" |
| May 12 | Fachtag "Smart City" der Stadt Aalen | Aalen | "Die Innenstadt ist tot, es lebe die Innenstadt" |
| May 31 | Digitale Woche 2021 des Landkreises Leer | online | "Überregionale Praxisbeispiele zum Thema Digitalisierung im Einzelhandel" |
| Jul 7 | USM Händlertagung | online | "Innovations-Boost im Handel - Analoge und digitale Zukunftssicherung" |
| Sep 7 | Visionsbüro Werkstadt, Teil 2 | online | "Die Macht der Vernetzung" |
| Sep 9 | Branchenforum Handel der IHK Koblenz | Koblenz | "Der Sinneswandel zum Sinneshandel" |
| Sep 10 | Auftakt der Workshopreihe des Mittelstand 4.0 - Kompetenzzentrum Handel für "Digital Scouts" | online | "Digitalisierung in KMU" |
| Sep 13 | Digitale Woche Kiel | Kiel | "Mehr Erlebnis und Komfort am Point of Sale durch Digitalisierung" |
| Sep 29 | Wissenstransfer hoch 4 - WTM-GmbH Waiblingen | Waiblingen | "Was müssen Stadt und Handel gemeinsam tun, damit Innenstädte attraktiv bleiben?" |
| Oct 27 | 5. Payment Summit | Hamburg | "Kein Checkout, kein Pay(n)ment - Weglassen, was keiner will." |
| Oct 28 | Zukunftswerkstatt Handel der IHK Koblenz | Bad Neuenahr-Ahrweiler | "Neustart ´21 - So findet Zukunft Stadt!" |
| Nov 6 | Garant Partnerforum 2021 | Leipzig | "Der Sinneswandel zum Sinneshandel" |
| Nov 09 | Digitale Woche der IHK Koblenz | online | "Digitalisierung zum `Anfassen´ – Konkrete Tipps für den Handel" |
| Nov 18 | Marketing-Symposium RheinMain // "Future-Shopping – Zukunft des Handels in der (Nach-)Corona-Zeit" | online | "Corona als Chance: Die Retail-Zukunftsmacher im digitalen Darwinismus" |
| | | | |
2020
| Month | Conference | City | Topic |
| --- | --- | --- | --- |
| Jan 20 | Jubiläumstagung - 60 Jahre Verband Deutscher Garten-Center e. V. | München | "Emotionalisiertes Verkaufen" (Arbeitstitel) |
| Jan 21 | BISS 2020 - BEGO International Sales Symposium | Bremen | "News from the neurosales area" |
| Jan 27 | Informationsabend "Digitaler Wandel" der Stadt Gütersloh | Gütersloh | "Chancen der Digitalisierung für Einzelhandel und Gastronomie" |
| Feb 06 | Wittrock + Uhlenwinkel Führungskräfteveranstaltung | Bremerhaven | "Der Sinneswandel im B2B Sinneshandel" |
| Mar 5 | City Offensive Ostbrandenburg – IHK Ostbrandenburg | Frankfurt (Oder) | "Wie findet Zukunft statt? Alle Macht dem Besucher" |
| Mar 26 | Online-Seminar // Mittelstand 4.0 - Kompetenzzentrum Handel | | "Die Krise überwinden - Welche Möglichkeiten bieten sich den Händlern in der aktuellen Situation?" |
| Apr 1 | Online-Seminar // Mittelstand 4.0 - Kompetenzzentrum Handel | | "Coronakrise: Neue Verkaufskanäle und Erfolgsgeschichten/Whatsapp for Business und Best Practises" |
| Apr 2 | Online-Seminar // Mittelstand 4.0 - Kompetenzzentrum Handel | | "Erfolgreich verkaufen auf Amazon – vergünstigte Konditionen durch Coronakrise" |
| Apr 7 | Online-Seminar // Stadt Lemgo | | "Digitale Unterstützung des stationären Einzelhandels in Corona-Zeiten" |
| Apr 8 | Online-Seminar // Google | | "Die Krise überwinden - So geht`s" |
| Apr 16 | Online-Seminar // Amazon | | "Die Krise überwinden - So geht`s" |
| Apr 23 | Online-Seminar // IHK Düsseldorf | | "Die Krise überwinden - So geht`s" |
| Apr 23 | Online-Seminar // Amazon | | "Die Krise überwinden - Welche Möglichkeiten bieten sich den Händlern in der aktuellen Situation?" |
| Apr 24 | Online-Seminar // Idealo | | "Wie kann der Handel in Corona-Zeiten verkaufen? Praxisbeispiele von erfolgreichen Lösungen sowie Infos zur Digitalisierung" |
| Apr 27 | Online-Seminar // Mittelstand 4.0 - Kompetenzzentrum Handel/Zalando | | "Connected Retail" |
| Apr 29 | Online-Seminar // IHK Niederrhein | | "Die Krise überwinden - So geht`s" |
| Apr 30 | Online-Seminar // Mittelstand 4.0 - Kompetenzzentrum Handel | | "Onlineshop für Einsteiger" |
| Jun 03 | Online-Seminar // IHK Niederrhein | | "Fördermittel für digitale Lösungen für Händler und Gastronomen" |
| Jun 17 | Infoveranstaltung für die Ladenmieter der Hackeschen Höfe | Berlin | "Handel ist Wandel - Alternativen für Handel(n) in der Krise" |
| Jun 23 | Händlerveranstaltung der Wirtschaftsförderung Kevelaer | Kevelaer | "Wie findet Zukunft Stadt?" |
| Oct 27 | 9. Bequemschuhsymposium | Zeulenroda | "Der Sinneswandel zum Wertewandel – Erfolgreiche Konzepte für den Handel 2025" |
| Oct 27 | Insights-X - Fachmesse für Papier-, Büro- und Schreibwaren (Online) | | "Covid macht uns fit! Erkenntnisse aus der größten Lerneinheit der letzten 70 Jahre" |
2019
| Month | Conference | City | Topic |
| --- | --- | --- | --- |
| Jan 30 | Toy Business Forum | Nürnberg | Stationäre Erfolgsfaktoren aus globalen Handelstrends |
| Feb 26 | Payback Partnertag | Dresden | Retail-Innovationstrends 2019: Vision trifft Realität |
| Feb 28 | IT Innovation Day, Graubündner Kantonalbank | Chur (CH) | Der Knockout des Checkout - Weglassen, was keiner will |
| Mar 8 | Connected Living - Samsung Roadshow 2019 | Köln | Der Sinneswandel zum Sinneshandel |
| Mar 13 | Sanivita PartnerForum | Hannover | Der Sinneswandel zum Sinneshandel: Erfolgreich handeln in einer sich verändernden Gesellschaft |
| Mar 17 | Jahresempfang der Aktionsgemeinschaft Bad Homburg e. V. | Bad Homburg | Die Future City Langenfeld - Hier findet Zukunft Stadt |
| Mar 19 | ZZF-Forum der Heimtierbranche | Niedernhausen | Wie findet Zoofachhandel statt? Die Rolle des Zoofachhandels in sich verändernden Innenstädten |
| May 14 | GPK-Branchentagung | Düsseldorf | Vitale Stadt - Vitaler Handel. Handel und Stadt auf dem Weg zum Erlebnis |
| Jun 18 | Kaderanlass der Post CH AG | Bern | Der Katalog ist tot – es lebe der Katalog |
| Oct 31 | Omni Channel Forum 2019 | Luzern | tba |
| Dec 6 | Dresdner Verpackungstagung | Dresden | Die Zukunft des Einkaufens – Digital, analog oder beides? |
2018
| Month | Conference | City | Topic |
| --- | --- | --- | --- |
| Nov 21 | RetailTech Roundtable | Köln | Die Future City Langenfeld - Hier findet Zukunft Stadt. |
| Nov 12 | Zukunftswerkstatt Handel | Gunzenhausen | Handel im 21. Jahrhundert |
| Nov 8 | Ingenico Loyalty Day 2018 | Hamburg | Innovation effektiv umgesetzt - Von der Idee zur Marktreife |
| Nov 6 | Swiss Payment Forum | Zurich, Swiss | Der Knock-out des Check-out |
| Oct 24 | Hessischer Handelstag | Wiesbaden | Innenstadt 2025: Wie findet Zukunft Stadt? |
| Oct 22 | EDEKA Erfa-Tagung | Frankfurt am Main | Future City Langenfeld - hier findet Zukunft Stadt |
| Oct 15 | IHK Region Stuttgart | Stuttgart | Darf es ein bisschen mehr sein? Handelsperspektiven 2020 |
| Sep 25 | confédération luxembourgeoise du commerce, Erfa-Tagung | Luxemburg | Vitaler Lebensraum: Wie findet Zukunft Stadt? |
| Sep 19 | IHK Mittlerer Niederrhein | Langenfeld | Veränderung im Handel am Beispiel der Future City Langenfeld |
| Sep 13 | 24. IHK-Forum Stadtmarketing | Hannover | Praxisbericht zur Future City Langenfeld |
| Jun 07 | Kick-off Innovation Hub 13 | Wildau | Die Unvorhersehbarkeit von Zukunft. Gestaltung durch Innovationen? |
| May 30 | Branchentalk des Photoindustrie-Verbands (PIV) | Hamburg | Digitalisierung zwischen Hype und Trend – Was begeistert Kunden wirklich? |
| May 24 | Villach Stadtmarketing, Open House | Villach, Austria | Vitale Innenstädte und die Zukunft des Handels |
| May 08 | Retailer Meeting 2018 | Soest | Future City Langenfeld - Digitaler Handel in der Stadt |
| Apr 26 | dlv Ladenbautagung 2018 | Augsburg | Der Sinneswandel zum Sinneshandel |
| Feb 28 | IAW, zentrada Europe Vortragsforum | Köln | Vitale Innenstädte und die Zukunft des Handels |
2017
| Month | Conference | City | Topic |
| --- | --- | --- | --- |
| January 19. | U-Kongress EK Servicegroup | Bielefeld | Reengineering Retail |
| February 1. | Toy Business Forum | Nürnberg | Trends und Zukunft Spielwarenhandel |
| February 16. | Lions Club | Lüdenscheid | Future City Langenfeld Projekt |
| March 03. | Volksbank Bankleitertagung | Aachen | Shopper Marketing meets Fintech |
| March 17. | Testrut Digital Retail Barcamp | Wesel | Disruption in Retail |
| March 28. | DHBW Retail Innovation Days | Heilbronn | Zukunftsweisende Handelskonzepte |
| March 29. | Grey Shopper Days | Düsseldorf | Retail Innovation for Cities |
| April 24. | Lions Club | Lüdenscheid | Herausforderungen der Städte |
| May 09. | Startup Week | Düsseldorf | Food Innovation Trends |
| May 11 | Fashion Retail Event | Düsseldorf | Neuromarketing at PoS |
| May 15 | Branchenforum Licht | München | Retail Innovation for 2020 |
| May 18. | Shopping Tomorrow | Köln | Retail 2020 Trends and Perspectives |
| June 19. | Lokale Unternehmerschaft | Speyer | Next City Development |
| June 20. | Volksbank Vertreterversammlung | Wesel | Digitalisierungs-Trends |
| June 24/25. | Tendence Fair | Frankfurt | Retail Trends and Neuromarketing |
| July 11. | International BID-Conference | Berlin | New Challenges and Opportunities for Cities |
| Sept. 13. | Glory Innovation | Leipzig | Future Payment |
| Sept. 19. | Dachmarkenforum | Hamburg | Neuromarketing am PoS |
| Sept. 24. | IHK Handelstag | Bielefeld | Das Future City Langenfeld Projekt |
| Sept. 26. | Retail Innovation Conference | Köln | Retail Trends and Neuromarketing |
| Oct. 05 | A.Lounge | Köln | Retail Revolution am PoS |
| Oct. 18 | DS Smith Kundenveranstaltung | Fulda | Shopperaktivierung durch Neuropackaging |
| Oct. 24 | Fachmarktimmobilien Kongress | Düsseldorf | Die Future City Langenfeld |
| Nov. 20 | Intersport CH Retail Excellence | Willisau/CH | Retail Trends and Future of Shopping |
| Nov. 23 | POPAI Forum | Prague/CZ | International Future Retail Trends |
| Nov. 24. | Int. Süsswarenkongress | Berlin | Future of Shopping |
2016
| Month | Conference | City | Topic |
| --- | --- | --- | --- |
| January 19. | Prestige Partnertag | Heidelberg | Digitales Instore Marketing |
| February 01. | Retail Summit | Prag/CZ | Out of Shelf in Retail |
| March 17. | Game Changer Conference | Sinaia/Ro | Promotion Efficiency |
| April 20. | Dachmarkenforum | Düsseldorf | Future City Konzept |
| April 21. | STI Kundentag | Grebenhain | Kaufmotive am PoS |
| April 29. | IT2KO Wirtschaftskonferenz | Koblenz | Future City Konzept Langenfeld |
| June 06. | Drupa Fair HP Marketing Event | Düsseldorf | Neuro Packaging |
| June 09/10 | ITH Fachtagung des DFKI | St. Wendel | Future City Konzept Langenfeld |
| June 29. | ECR Live! | Düsseldorf | Innovation Method in Retail! |
| June 24. | Packaging Innovation | Hamburg | Neuropackaging |
| August 31. | Nestlé Young Business Factory | Frankfurt | Retail als Social Hub der Zukunft |
| September 21. | ECR Tag 2016 | Berlin | Future City Konzept Langenfeld |
| October 26. | City Forum Pro Innenstadt | Basel | Future of Customer Engagement |
2015
| Month | Conference | City | Topic |
| --- | --- | --- | --- |
| January 28. | Syngenta Customer Day | Essen | Neuromarketing im Pflanzenbereich |
| February 25. | FoodRegio Trendtag | Lübeck | Neuropackaging |
| May 6. | Nikon Roadshow | München | Neuromarketing am PoS |
| May 19. | Nikon Roadshow | Essen | Neuromarketing am PoS |
| May 20. | Nikon Roadshow | Hamburg | Neuromarketing am PoS |
| May 21. | Nikon Roadshow | Berlin | Neuromarketing am PoS |
| June 17. | 5. Zukunftsforum Ernährungswirtschaft | Hannover | Neuromarketing & Kaufmotive am PoS |
| July 22. | Beacon Summit | München | Beacon am PoS: Hype oder Trend? |
| September 10. | Melitta Führungskräftemeeting | Düsseldorf | eFood Trends in Deutschland |
| Oktober 13. | Handelsverband AT Standorttag | Wien | Die Ebenen der Kaufentscheidung |
| November 17. | Deutscher Handelskongress Vorabendevent | Berlin | Emotionalität am PoS |
| November 25. | ECR Live! | Köln | Retail Trends und Zukunftsszenarien am PoS |
| December 10. | Management Jahresevent Msys | Bukarest/Ro | Future Retail Trends |
2014
| Month | Conference | City | Topic |
| --- | --- | --- | --- |
| January 16. | Internationale Möbelmesse | Cologne | Neuromarketing im Möbelhandel |
| February 04. | Unika e.V. | Berlin | Einflussfaktoren in der Entwicklung des O+G Marktes |
| February 11. | PRI-Forum @ DSE | Las Vegas (USA) | eCommerce Conversion optimization |
| March 11 | Korsnäs- Kundentag | Kopenhagen (DK) | Neuropackaging: Die steigende Relevanz der Verpackungen |
| March 19 | eTail Konferenz | Berlin | Neuromarketing im eCommerce |
| April 10. | Handelskolloquium | Vienna (A) | Mobile Payment in Retail |
| May 23. | Eurosac | Rome (I) | Neuropackaging |
| June 24. | Shopper Marketing Conference | Mainz | Digital Marketing at PoS |
| June 26. | Marketing Tagung VDE Verlag | Bad Nauheim | Neuromarketing am PoS |
| November 04. | PoS Summit | Cologne | PoS 2020 - Future Retail success |
| November 11. | Cardprocess | Frankfurt | The Future of Payments |
| November 18. | Future Retail Tour | Berlin | Moderation |
| November 25. | International Conference of producer organisations | Dublin (IRL) | Influence of Neuromarketing |
2013
| Month | Conference | City | Topic |
| --- | --- | --- | --- |
| January | LB Snacks Management Event | Berlin | Consumer Trends & Neuromarketing |
| February | Folienverpackungskongress | Osnabrück | Neuromarketingtrends & Shopper Marketing |
| February | Strategy Circle Telekom | Munich | Mobile Commerce & Payment |
| February | PRI Retail Forum | Las Vegas (USA) | Neuromarketing & Digital Signage |
| March | Internet World Conference | Munich | Mobile Commerce in Retail |
| April | Packaging Award PIDA | Stuttgart | NeuroPackaging |
| April | TCC Global Customer Conference | Amsterdam | Emotional Shopping |
| April | EHI Kartenkongress | Bonn | The Future of Payments |
| April | AfG Coference | Düsseldorf | Emotional Products - Emotional Shoppers |
| May | Payment Conference | Frankfurt | Innovatons in Retail & Payments |
| June | Impackt 2013 | Stainach (Austria) | NeuroPackaging |
| June | Shopper Marketing Conference | Mainz | Mobile Commerce |
| June | mPoS Conference | Frankfurt | Mobile Commerce & Payment |
| September 19. | Packaging Symposium | Kempten | NeuroPackaging |
| September 20. | Früchtekongress | Düsseldorf | Shopper Marketing/Neue Vertriebsmodelle |
| September 23. | Payment World | Wiesbaden | Next big Thing in Payment |
| October 14 | Next generation Food | Berlin | Open Innovation Panel "Food meets Tech - what´s next? |
| October 21 | Multi Channel Retailing Gipfel | Heiligendamm | Neuromarketing & Shopper Trends |
| November 06 | Möbelhandel Summit IWOfurn | Cologne | Neuromarketing |
| November 27. | Swiss Payment Forum | Zürich (CH) | Retail Payment Future |
| November 28. | Seminar Mobile Payment Management Circle | Düsseldorf | Mobile Payment |
2012
| Month | Conference | City | Topic |
| --- | --- | --- | --- |
| January | EHV-Tage | Langenfeld | Change of Shopper Behaviour |
| January | MCTA | Berlin | Mobile Commerce |
| February | Fleischkongress | Bonn | RFID for more Quality |
| March | Weinforum | Düsseldorf | Shopper Experience Neuromarketing |
| March | Retailer Education Forum | Las Vegas (USA) | PoS Trends |
| March | Verpackungskongress | Berlin | Innovation in Shopper Experience |
| March | Internet World | Munich | Mobile Commerce-Multi Channel |
| April | Printed Electronics | Berlin | Customer engagement |
| April | Neuromarketingkongress | Munich | Neuromarketing & Shopper Trends |
| May | Handelsforum | Erding | Retail Innovation&Trends |
| June | Bettenring Fachtagung | Wagrain (A) | Retail Innovation&Trends |
| October | Medienkongress | Cologne | Mobile Commerce-Multi Channel |
| October | Multi Channel Retailing Summit | Frankfurt | Multi Channel |
| October | Mobile Business Conference | Stuttgart | Mobile Payment |
| November | Pet Conference | Praha (CZ) | Mobile Commerce |
| November | Multi Channel Payment Days | Hamburg | Multi Channel & PoS Innovations |
| November | Marketing Symposiums | Mannheim | PoS Trends |
| November | Seminar Mobile Commerce | Frankfurt | Mobile Commerce |
| November | Marketing Symposium | Salzburg (A) | Retail Innovation&Trends |
| November | Enterprise Apps | Frankfurt | Mobile Commerce |
| December | Multi Channel Payment Days | Cologne | Mobile Payment |
2011
| Month | Conference | City | Topic |
| --- | --- | --- | --- |
| March | Online marketing Gipfel | Bonn | Mobile Commerce-Multi Channel |
| April | Printed Electronics | Düsseldorf | Consumer Insights |
| May | Urban Futures 2050 | Berlin | Future Commerce & Urbanisation |
| June | Inkdays | Siegburg | Retailers Packaging needs |
| June | Mobile Summit | Bonn | Mobile Payment |
| June | Shopper Marketing | Bonn | Neuromarketing & Retail Innovation |
| June | Payment Summit | Wiesbaden | Future Payment |
| August | Mobile Summit | Wiesbaden | Mobile Commerce-Multi Channel |
| September | Mobile Monday | Düsseldorf | NFC Technology in Mobile |
| September | ECR Day 2011 | Berlin | Multisensoric at PoS - Neuromarketing |
| October | Versandhandelskongress | Wiesbaden | Multichannel Mobile Commerce |
| October | PoS Summit | Wiesbaden | Shopper Experience |
| October | SB Warenhauskongress | Wiesbaden | PoS Trends & Innovations |
| October | Payment World | Mainz | Mobile Payment |
| October | GEM Forum | Bochum | Multisensoric at PoS - Neuromarketing |
| November | Iceland Retail&Logistic Group | Reykjavik (IS) | Innovation in Shopper Experience |
| November | 5. Fachkonferenz Handel | Stuttgart | Future Retail |
| November | ECR Life | Düsseldorf | Future of Dairy: Cool Shelf Vision |